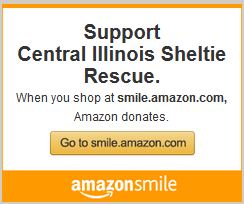 How to get your Sheltie into our program


People have to surrender their dogs for many reasons. If you have made the decision already to surrender your dog, please follow the steps below.

If you are struggling with the decision as to whether or not to surrender your Sheltie......please email us. We may be able to help you solve whatever issues you are having, so that you can keep your Sheltie.

Once at CISR, your Sheltie will go directly to our Veterinarian. Each Sheltie gets a full physical exam, and is brought fully up to date on all Shots, Lab work, heartworm and other tests, spayed or nuetered, dental cleaning, and any other care needed. (Emergency care is also available)

Each Sheltie is then matched with a foster home, where he/she will live as a member of the family, until a permenant home is chosen.

Our dogs do not live in a Shelter or Kennels. All our dogs live in foster homes, as a member of the family. All foster homes have fenced yards where our dogs get plenty of exercise. Each foster home works and trains our dogs as/if needed.
How to get your dog into CISR

1) E-mail us. Please tell us why you are surrendering the dog. We will set up a time for the dog to come in.

2) Attach a recent photo of your dog. We like to verify that it is a Sheltie

3) Download, fill out our Surrender & Information Form here, please bring it
with you.

4) Gather up all the vet records and other pertinent paperwork and bring it with you.

5) Bring the dog to us at our rearranged time and day.(We do not take walk-in's)


Things we REALLY appreciate if you do: (but not required)

- Make a Donation

- Have your dog freshly groomed

- Have your dog spayed or neutered

- Have the dogs teeth cleaned (by
your vet).

- Please bring any and all:

Paperwork on your dog
Crate
Food
Toys

Medications--
Heartworm pills, flea
Prevention, Any other medication the
dog uses



Thank you!!